Poems About Life Biography
(
Source(google.com.pk)
SHUKRANA
Aye Khuda...Sun...Zara...
Haath Mere Uthey Jab Dua k liye...
Lab Hiley,aankh se chand Qatrey Girey
Ghaur se main ne Dekhi Hatheli wahan...
Qatre Moti k jaisey chamakne lagey...
*Khushboo* Ghulne lagi jab Meri Sans me
Khul k Ehsaas mujh ko hua iss tarha....
Arsh Par Badalon se Parey Uss Jagah
Poori Hone Lagi meri Har ek Dua
Wo Dua jiss ko Boya tha Dil k Jahan
Aabiyari thi
ashkon ki Har pal wahan
Soz hardam Tadap aah o zaari Rahi
Wo Dua kesey na
Rang laati meri?
Ek Muddat ye gham mujh pe haawi Rahey
Mere SAJDE tere Dar Sawali Rahey
aour TU iss Qadar..iss Qadar Mahraban..
Hai Tere hi Karam ki ye sab Inteha
Mere Hathon ko Girne se hi qabl yun
Bhar Di Jholi meri Tu ne Rabb E Jahan...
Hai ye tera Karam...
moajza jo kiyaa....
***WO JO MERA NAHI THA****
mera HOGAYA....
Tum raho hum se door to ik kaam kar jana
Kuch pal apne humare naam kar jana
Agar a jaye mout humain tere aane se pehle
To a kar mere janaze ka ehteram kar jana
Na rona isqadar ke takleef ho humain
Mout ko bhi mazak samajh kar anjaan ban jana
Main ek din so jaon ga sada ke liye,
Phir mujhe bewafa keh ke badnaam kar jana
Jo guzro meri qabar se to nazrain na phairna
Mehman he ban ke Dua salam kar jana
November ki ik sard sham main.
Tum nay hamaray hath tham kar hamari ankhoon main jhankhtay hoy kha tha.
k jab purwa ki thandi hawain chalain gi.
kali ghatain laharah kar ain gi.
Sawan TOOT kar barsay ga*TU*Asay main achanak Chupakay SAY MAIN Ajao GA.
*JANA* SADIOON SAY HAMAIN US SAWAN KA INTZAR HAY*
kiya likhon tery naam sajan
tuje sochon subho sham sajan
tm neeli jheel ka pani ho
mohobbat ki ek kahani ho
tm pyar ka meethe bol ho
tm hr ek se anmol ho
tm aasman ka badal ho
tm mari aankh ka kaajal ho
tm mere mann ki jeet ho
mere labon ka geet ho
tm chaman me khilta gulaab ho
chahat se likhi kitaab ho
tm mere liye mere sanam ho
jo toot na sake wo kasam ho
kiya likhon tery nam sajan
tumhe sochoun subho shaam sajan
tu nay mujh say poocha hay, kay mein kesay rehta hon
yeh jo jalta dard sa hay, kesay usko sehta hon
sham dhalay dehleez pay bethay, kya tujhko ab bhi sochta hon
jab yad bikharnay lagti hay
aur sans attuknay lagti hay
jab sooraj gumm ho jata hay
aur chand bhi jalnay lagta hay
tu khud say poochnay lagta hon
yeh mein kesay rehta hon, dard ko kesay sehta hon.
mein kuch easay rehta hon
Mila wo b nhi krte !
mila hum b nhi krte !
waafa wo b nhi krte !
khtta hum b nhi krte !
Unhein ruswai ka dukh hai !
hmein tanhai ka dukh hai !
gila wo b nhi krte !
gila hum b nhi krte !
ksi morr pe Takrao aksar ho hi Jata hai !
ruka wo b nhi krte !
ruka hum b nhi krte !
Jb b dekhte hain Unhein !
sochty hain kuch keh dein Un se !
suna wo b nhi krte !
kaha hum b nhi krte !
lekin Ye bhi sach hai k !
muhabt Unhein bhi hai !
muhabt humein bhi hai !
Kaha wo b nhi krte !
zikar hum b nhi krte ....!!!

Poems About Life Poems About Love For Kids About Life About Death About Friendship For Him On Teachers For Her Family On Teachers Day
Poems About Life Poems About Love For Kids About Life About Death About Friendship For Him On Teachers For Her Family On Teachers Day
Poems About Life Poems About Love For Kids About Life About Death About Friendship For Him On Teachers For Her Family On Teachers Day
Poems About Life Poems About Love For Kids About Life About Death About Friendship For Him On Teachers For Her Family On Teachers Day
Poems About Life Poems About Love For Kids About Life About Death About Friendship For Him On Teachers For Her Family On Teachers Day
Poems About Life Poems About Love For Kids About Life About Death About Friendship For Him On Teachers For Her Family On Teachers Day
Poems About Life Poems About Love For Kids About Life About Death About Friendship For Him On Teachers For Her Family On Teachers Day
Poems About Life Poems About Love For Kids About Life About Death About Friendship For Him On Teachers For Her Family On Teachers Day
Poems About Life Poems About Love For Kids About Life About Death About Friendship For Him On Teachers For Her Family On Teachers Day
Poems About Life Poems About Love For Kids About Life About Death About Friendship For Him On Teachers For Her Family On Teachers Day
Poems About Life Poems About Love For Kids About Life About Death About Friendship For Him On Teachers For Her Family On Teachers Day
Poems About Life Poems About Love For Kids About Life About Death About Friendship For Him On Teachers For Her Family On Teachers Day
Poems About Life Poems About Love For Kids About Life About Death About Friendship For Him On Teachers For Her Family On Teachers Day
Poems About Life Poems About Love For Kids About Life About Death About Friendship For Him On Teachers For Her Family On Teachers Day
Poems About Life Poems About Love For Kids About Life About Death About Friendship For Him On Teachers For Her Family On Teachers Day
Poems About Life Poems About Love For Kids About Life About Death About Friendship For Him On Teachers For Her Family On Teachers Day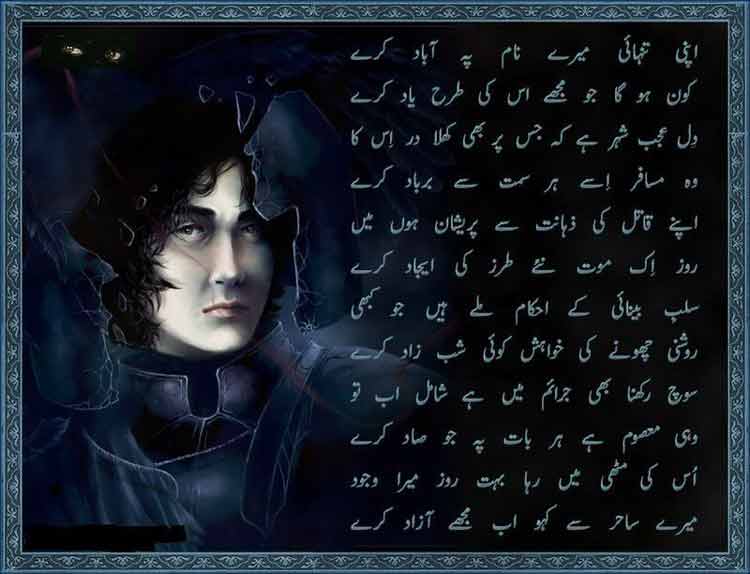 Poems About Life Poems About Love For Kids About Life About Death About Friendship For Him On Teachers For Her Family On Teachers Day
Poems About Life Poems About Love For Kids About Life About Death About Friendship For Him On Teachers For Her Family On Teachers Day
Poems About Life Poems About Love For Kids About Life About Death About Friendship For Him On Teachers For Her Family On Teachers Day
Poems About Life Poems About Love For Kids About Life About Death About Friendship For Him On Teachers For Her Family On Teachers Day
Poems About Life Poems About Love For Kids About Life About Death About Friendship For Him On Teachers For Her Family On Teachers Day
Poems About Life Poems About Love For Kids About Life About Death About Friendship For Him On Teachers For Her Family On Teachers Day
Poems About Life Poems About Love For Kids About Life About Death About Friendship For Him On Teachers For Her Family On Teachers Day